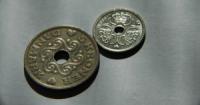 Denmark's first bailout by its central bank in over 15 years came to the rescue of Roskilde Bank A/S on the back of bad loans made to home builders. Soeren Kaare-Andersen, chief executive of Roskilde, told reporters that the Danish central bank will provide "unlimited liquidity."
He added that the Danish Bankers Association has agreed to cover up to DKK 750 million (USD 159 million) worth of Roskilde's losses. More write-downs are expected as additional bad loans to property developers roll in.
The news shook investor confidence in Roskilde, prompting shares to drop 57 percent on the Copenhagen market. This was the largest sell off since the bank made its initial public offering in 1989.
Adding fuel to the fire, Kaare-Andersen is now seeking to sell the 124-year-old bank. Nordea Bank AB, based in Stockholm, has shown some interest in acquiring parts of Roskilde.
Denmark's property market collapse caused the Scandinavian country to become the first in Europe to drop into a so called "technical recession". The fall in property values is a knock-on effect of the credit crisis that has hit Denmark particularly hard this year. "We saw this first in the US, then in the UK and Spain and now also in Denmark," commented Henrik Henriksen, head of investments at Copenhagen's Straumur Asset Management.
It is predicted that house prices in Denmark will fall around 10 percent during this year and next year due to oversupply and a sharp rise in borrowing costs.