A place at the European Championships for Iceland is very close. The Icelandic women's football team played against Greece this evening and won 7 – 0. Iceland scored the first goal on the 4th minute and was over by 3 goals by half time. The Icelandic team played a great game against a rather poor Greek side.
A draw against the French team in France will secure Iceland a place at the European Championships next year. If not, then at least a play-off game against a weaker team.
Holmfridur Magnusdottir scored three goals for Iceland, Margret Lara Vidarsdottir two, Katrin Magnusdottir and Sara Bjork Gunnarsdottir one each.
5323 attended the game and enjoyed a great game in a equally good weather.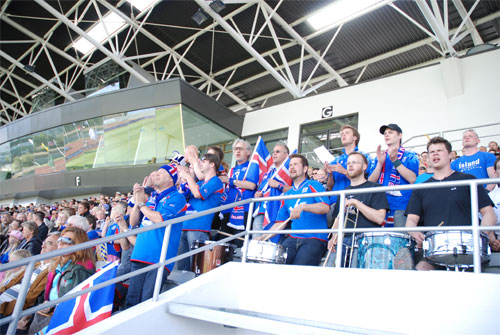 Over 5300 guests showed up at the Greece Iceland game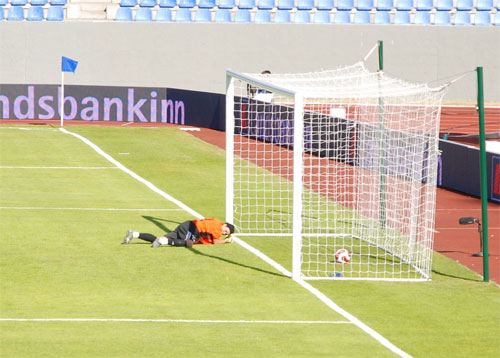 The Greek goalkeeper had to pick the ball seven times out of the net.