The reports revolving around the Panama Papers have been awarded the 2017 Pulitzer Prize for Explanatory Reporting according to an announcement from Columbia University.
The McClatchy Company, the International Consortium of Investigative Journalists ICIJ, and the Miami Herald received the Pulitzer Prize for Explanatory Reporting for their investigative report about Panama Papers.
The so called Panama Papers are documents from a Panamanian law firm that helped clients protect their wealth in secretive offshore tax regimes. The files from journalist Mossack Fonseca amount to one of the biggest data leak to journalists ever and the investigation and subsequent report took a joined effort and a long time in the making.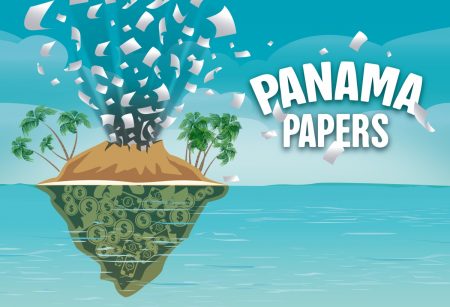 According to RUV ten articles were awarded from the Panama Papers investigation and among them the in-depth report about Wintris – the offshore company owned by Anna Sigurlaug Palsdottir and Sigmundur David Gunnlaugsson, then Prime Minister of Iceland. The ICIJ report was published on 3 April 2016, same day as RUV's critical news program Kastljos, revolving around the Panama Papers and Icelandic assets offshore. People gathered around their television sets to watch the news program outraged. Following those events there were massive protests and shortly thereafter Prime Minister Gunnlaugsson resigned and early parliamentary elections were held.
ICIJ's report about the assets of heads of states, athletic stars and criminals in offshore tax havens, placed the former Prime Minister and his wife along side Vladimir Putin, Petro Poroshenko og Nawas Sharif, Prime minister of Pakistan. When interviewed shortly before the Panama leak was made public and asked about his involvement in Wintris, he reacted as if ambushed and stormed out of the interview.
Gunnlaugsson has since repentantly protested the report. He demanded an apology from the director-general of The Icelandic National Broadcasting Service in an open letter in Morgunbladid news paper where he maintained that the interview was falsified and that RUV had taken steps to remove him and the progressive party of Iceland from power in collaboration with foreign bodies.
IceNews reported about the events on a number of occasions, both the protests and the consequent resignation of the Prime Minister and other prominent Icelanders and early elections this year.
(Fetured image: Sigmundur David Gunnlaugsson – Facebook)