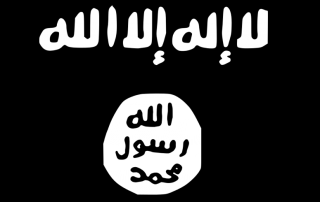 Sweden's security service Sapo has revealed that about 40 people have returned to the country after spending time in Syria fighting for terrorist organisations such as Isis.
Two years ago, the most popular destinations for Swedish-based Muslims looking to join such groups were Afghanistan or Somalia, but Sapo said that Syria has now taken over.
The security organisation estimates that 110 Swedes have joined the war in Syria to fight with Isis since 2012. Of that number, it believes that 40 have already returned to Sweden, while between 25 and 30 had died.
Sapo Chief Operating Officer Anders Kassman explained that there was a mounting problem that needed to be dealt with in a reasonable manner, in a way that did not create widespread panic. He described it as an "embarrassing situation" that the country had to live with, adding that they were now trying to track down those who had travelled from Sweden to Syria once more.
The security service revealed that it was working on persuading young Muslims not to travel to conflict zones and stay in Sweden instead. It added that nobody had been arrested upon returning from Syria on suspicions of intending to carry out terror-related offences.