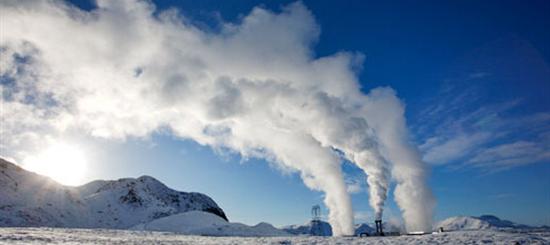 It came to light recently via the editorial team's Google Alerts that Forbes Custom website is giving Iceland's Green Data Centers a platform to showcase the potential factors that they provide for the planet and for businesses.
In its spotlight for January, Forbes Custom is currently listing an article titled 'Today's Green Data Center'. 'Today's Green Data Center' goes into detail regarding the data center campus built by Verne Global and the benefits that the country's renewable energy sources provide.
According to the article, deciding where to establish a data center around low energy consumption and using renewable power sounds challenging. However, Verne Global's data center campus in Keflavik, Iceland, is powered entirely by hydro, geothermal and onshore wind renewable sources and is 100% cooled by the air outside. Companies in Europe and North America are now starting to find this to be an optimal location for their data center activities.
Verne Global CEO Jeff Monroe reports that since opening its first data center facility module in January 2012, "capacity doubled by September 2013, and we expect to see this same exponential growth in 2014, with no slowdown insight."
It was also noted that due to the country's renewable sources and unique location, Landsvirkjun, the National Power Company of Iceland, and Verne Global can offer a 15-year visibility into energy pricing, something that is unheard of in today's global energy markets.
Bjorgvin Sigurdsson, EVP of Marketing and Business Development at Landsvirkjun, explains, "As the size and complexity of data centers increase, the long-term security of the power supply offered in Iceland becomes even more compelling than the environmental qualities of the renewable power production."
In addition to the online article, 'Today's Green Data Center ' will also be published in the Forbes magazine, and will be distributed at the World Economic Forum Annual Meeting 2014 in Davos-Klosters, Switzerland 22nd-25th January.
More information regarding Iceland's Green Data Centers can be found here.