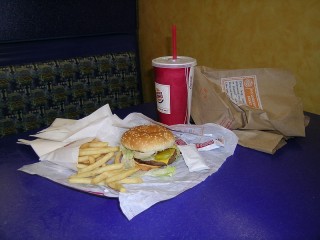 Despite the fast food industry in Finland suffering from the recession, Burger King will not abandon plans for its expansion into the country.
Finnish Hospitality Association chief Timo Lappi said fast food sales normally increase during a recession, but this time even they have slumped in Finland while, at the same time, the supply has increased. He added that it's an unusual phenomenon that they cannot explain.
The association's statistics reveal that sales growth in the fast food industry is slower than it ever was during the 2000s. Meanwhile, there are less fast food outlets per capita than there have been for more than 20 years.
However, despite the bleak outlook heading into the new year, Burger King will not scrap plans to expand in Finland and challenge McDonalds and local chain Hesburger.
Burger King, the second largest hamburger chain in the world, opened its first new outlet in Helsinki last Friday. The chain will open a second in the Finnish capital in February before expanding into more of the country's larger towns including Oulu, Tampere and Turku.
Burger King Europe president Jose Cil said he is sure the company will be able to compete in the challenging Finnish market. Even though there are less than 100 Burger King employees in Finland at present, he claimed that there will be "thousands" in the future.