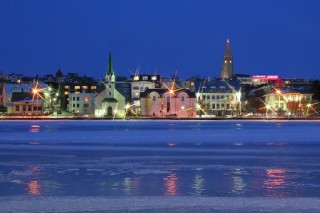 Iceland's household debt relief plans will not threaten the 2014 budget surplus, according to Finance Minister Bjarni Benediktsson.
Since coming into power in May this year, debt relief has been at the forefront of the government's plans because of the impact it would have on Icelanders and the rise in inflation-indexed mortgages that were common before its financial collapse in 2008.
The North Atlantic nation has already reduced part of the debt burden by carrying out several rounds of relief, which has increased the country's own debt to 85 per cent of national output.
However, ratings agency Fitch warned last month that a slowing in fiscal consolidation, such as a relief programme, could result in Iceland's sovereign rating being reduced. The country's rating has not slipped below investment grade despite five years of capital controls and restructuring.
Benediktsson said it is important not to introduce ideas that could prove burdensome for the treasury and increase the debt further. He added that proposals for a new round of relief could be outlined to cabinet before 2013 comes to a close.
The 2014 budget anticipates a surplus of 500m krona after a deficit of 31.1bn krona this year, and the finance minister said the initial proposal, which was made before Prime Minister Sigmundur Gunnlaugsson's Progressive Party and his Independence Party agreed a coalition deal, relied on incentives over 3-5 years rather than writedowns.
However, he added that next year's budget proposal did not take debt relief figures into account, while estimating costs can't be done until an official proposal is made.