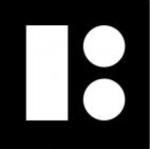 Reykjavik-based Arion Banki, formerly know as Kaupthing, has issued its first international bond since the Iceland's financial collapse in 2008. Höskuldur Ólafsson, chief executive of failed Kaupthing bank, said in an official statement, "I think it is safe to say that it represents an important milestone in the regeneration of the Icelandic economy. The success of the bond offering is a result of the concerted efforts in recent years to build and strengthen the Bank," Reuters reports.
Ólafsson's comments came as the bank announced that it had invested some NOK 500 million (EUR 67 million) in bonds with partners in both Asia and Europe. The bonds are to be listed on the Norwegian Stock Exchange in Oslo and will be issued at the Norwegian Interbank Offered Rate (NIBOR) on a floating basis, plus an interest rate of 5 per cent.
The news comes amid the country's continued economic recovery after Kaupthing and Reykjavik's two other major financial institutions collapsed in late 2008, prompting a major recession for the small North Atlantic nation. However, Iceland's comeback has recently been dubbed "impressive" by the head official of the International Monetary Fund as the its economic growth now far outpaces most of Europe at 2 per cent.