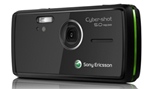 Ericsson is to cut 1,500 jobs in Sweden, the company announced this week.
Officials from the Telecom giant said that the move is being made to help reduce costs. The cuts are expected to affect employees across all sectors of the business, including sales, research and development, supply and service delivery, and general administration.
Ericsson's human resources head for Sweden, Tomas Qvist, told the media in a statement, "It is naturally a difficult message for our employees in Sweden. We must ensure that we can continue to execute on our strategy to maintain our market leadership, invest in R&D and meet our customers' needs. To secure this we need to focus on reducing cost, driving commercial excellence and operational effectiveness. This will enable us to secure our future competitiveness," TheLocal.se reports.
He went on to add, "Over the past couple of years we have been continuously driving these global efficiency measures across regions and units. And sometimes redundancies are unfortunately inevitable."
The majority of employees hit by the cuts are based in Stockholm (1,000) and Gothenburg (200). However, the firm's management said that at least some employees from all of Ericsson sites in the Scandinavian country would be affected, with the exceptions of Katrineholm, Kalmar, Falun and Hudiksvall.