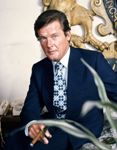 Officials in Stockholm have launched an inquiry over a James Bond-themed party for Sapo, the national spy agency in Sweden.
According to the Dagens Nyheter newspaper, the lavish event last summer cost the Swedish government some SEK 5.3 million (EUR 639,000). Those in attendance were treated to casino games, a gala dinner and several famous entertainers including comedians and actors.
But despite pressure from the central government, officials from Sapo said that the party was an exception from the norm.
Sapo head Anders Thornberg told reporters from Dagens Nyheter, "This was a unique and extraordinary time and we'd been subjected to extreme pressure. We thought that we needed a special gathering for the whole security police team."
However, the Swedish National Audit Office (Riksrevisionen) said that Sapo had never put the event's expenses out to tender and that the agency had also asked for the return of hundreds of thousands of krona in value added tax.
Meanwhile, the former head of Sapo who oversaw the dinner, Anders Danielsson, told The Local, "I take responsibility for everything, if it's wrong then it is wrong, and it will be sorted out in due course".
The country's justice minister has yet to release an official statement on the matter.