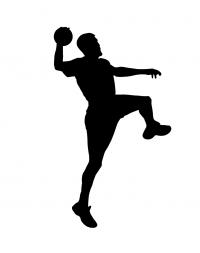 Monday saw Great Britain's handball squad beaten 41-24 by the high-profile Iceland team.
The match allows Group A champions Iceland to advance to the quarterfinals to face off Hungary. Meanwhile, the loss sends Great Britain packing in the wake of earlier defeats to France, Sweden, Tunisia and Argentina.
Paul Goodwin, chief executive of British Handball, told the BBC that his squad's efforts had been a success despite the loss. "The response we have had during the Games is phenomenal. Young people are getting something out of it – our website crashed three times earlier in the week with people trying to find out more about the sport," Goodwin said.
The news comes as an inspiration to Icelanders, who in recent years have become obsessed with their handball team following the squad's dramatic comeback effort in the 2008 Beijing Games amid the country's banking collapse.
Icelandic president Olafur Ragnar Grimsson told Time Magazine reporters last month, "Handball, for us, has become not just a sport, but the core of the national spirit. I'm here not just as a great fan of the team, but to also pay homage to what they've done."
Similarly, Sigudur Thorolfsson of Iceland's 365 Media news agency said, "Any 10-year-old here can tell you all the names of the players on the national team. They're like Wayne Rooney in England."
This Tuesday saw javelin thrower Ásdís Hjálmsdóttir qualify for the final round which will take place on Thursday after a 62.77 m throw in the qualifying round, thus setting a new Icelandic record.