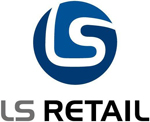 LS Retail is taking a strong position as a Global ISV on AX 2012 for Retail by developing a new solution for the hospitality vertical. On top of broad-based Hospitality features, the first release is tailored to Quick Service Restaurants (QSR) and will be generally available in Q4 2012, in line with the Version 6.2 release of Dynamics AX for Retail 2012 by Microsoft.
To strengthen the market adoption and the solution fit, LS Retail has set up a Beta program which entails that the new solution will be validated and tested by QSRs before general release. As a part of this, LS Retail has entered into an agreement with YUM multi-brand franchise, which operates in three countries.
The second release will follow in Q1 2013 and will include specific features for other segments of hospitality.
"This is one of the signs of LS Retail's continued commitment to Microsoft's Dynamics AX. This initiative is one of our key strategic activities going forward and is fully aligned with Microsoft and the roadmap for Dynamics AX for Retail.  It is extremely important for LS Retail to engage with an end-customer in the development, testing and release process to make sure that the solution is 100 percent fit for the specific industry. LS Retail will continue to be an indirect global ISV and will continue to work closely with the Dynamics Partner Network." says Magnus Norddahl, CEO of LS Retail.
LS Retail is a Gold Sponsor at Microsoft Convergence 2012, at the George R. Brown Convention Center, Houston, Texas, March 18 – 21, 2012 and will be exhibiting at booth #610.
For further information, contact info@LSRetail.com.