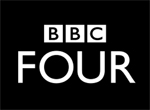 UK television channel BBC Four is launching its 'Iceland Week' feature today, whereby numerous Icelandic films, comedies and documentaries will be shown until 15th May.
As part of 'Iceland Week', BBC Four will be showcasing Icelandic comedy series, The Night Shift (Naeturvaktin), which was selected in 2007 as the most popular television series in Iceland. The 2006 Icelandic film Jar City, directed by Baltasar Kormakur will also be shown.
Amongst other programs, photographer Ragnar Alexsson's documentary, Capturing the Faces of the North will be shown, as well as various other documentaries based on the Icelandic Viking Sagas.
Complementing the focus on Icelandic culture, Julia Bradbury will be showcasing the best of Icelandic scenery with her hour-long special, Icelandic Walks, which will be screened on 11th May at 9pm. The show sees Julia walking 60 kilometres of Iceland's most famous hiking route, culminating in a trip to the huge volcanic crater at the centre of the now-infamous Eyjafjallajokull glacier.
Alongside BBC Four's focus on Iceland, Channel 4 will also be visiting Iceland on Kirstie Allsopp and Phil Spencer's  new travel program, Vacation, Vacation, Vacation, which is due to be screened on 11th May. The show will focus on luxury adventure in Iceland and will feature helicopter trips, snowmobile rides, Northern Lights viewings and a stay in South Iceland's luxurious Hotel Ranga.
Icelandair has helped to transport crew members throughout the recording of several of these programs. To find out more regarding flights to Iceland from the UK, visit www.icelandair.co.uk.