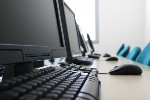 Tax authorities in Denmark have gone high-tech, using social networking sites to help dig out fraud. Skat, the country's tax authority, has revealed that several local authorities are reporting great success after using websites such as Facebook to snare tax dodgers.
The social networking site is being used to catch out people on social benefits who claim to be available for work but who are posting holiday snaps from abroad. The site can also help determine if people are still together with their registered partner or if they own property overseas.
"We are making use of all the good services on the Internet," Skat spokesperson Erik Rosenaek told BT newspaper. "We usually start with a simple Google search. But Facebook is also very helpful," he added.
Mr Rosenbaek, who has set up a false Facebook profile in order to net cheats, said he also looks for active profiles of people who are officially reported as missing and therefore paying no taxes.
Several Swedish councils, including Aalborg, Hjorring and Helsingor, have started using online searches to catch benefit frauds. The manager of one Danish company, who claimed to be buying expensive furnishings for his office with company funds, was rumbled when pictures on his Facebook site showed the items in his home.