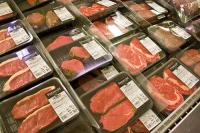 Since October last year, Denmark has suffered two big outbreaks of salmonella poisoning from Danish sausages. Four people have died as a result of eating 'medister' sausage, and at least 79 have been hospitalised with stomach infections, according to the national disease control centre Statens Serum Institut.
Investigators have traced the deadly bacteria to two pork slaughterhouses in Jutland and Zealand. However, Dr Kare Molbak of the Statens Serum Institut says they can't be absolutely sure the salmonella originated only in those two spots. The problem could be more widespread in the nation's pork industry.
In a statement reported by the Copenhagen Post, Molbak confirmed: "There are grounds for concern and this time we are in no doubt that the salmonella comes from Danish pork."
Even Denmark's Food Standard Regulation and Control Committee admits the nation's food inspection system is failing to do its job. Committee chairman Jorgen Hojmark suggests better cooperation between authorities and the slaughterhouses and butchers will go a long way to solve potential food poisoning.
But the deputy director of the Danish Meat Association, Erik Bisgaard Madsen, insists that he's "99 per cent certain" that the salmonella outbreak did not originate from one of his association's members. However, a third salmonella outbreak in the spring of 2008 killed six and sent more than 1,200 people to hospital.