A Norwegian food safety watchdog have discovered large amounts of pork in food being sold as halal throughout Norway.
New undercover videos showing pigs in squalid and cramped conditions in Finnish farms have raised the issue of cruelty and negligence again in the mea...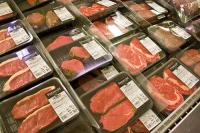 Since October last year, Denmark has suffered two big outbreaks of salmonella poisoning from Danish sausages. Four people have died as a result of eat...