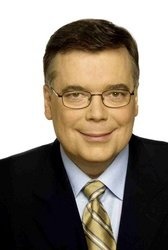 The Icelandic government appreciates that the British authorities are willing to step in and respond to the immediate concerns of depositors of Landsbankinn Icesave accounts.
The governments of the two countries will immediately review the matter in detail through official channels with a view to finding a mutually satisfactory solution.
It should also be highlighted that on Monday evening changes were made to the Act on the Depositors' and Investors' Guarantee Fund strengthening the position of depositors by giving them priority when allocating assets.
There is a good probability that the total assets of Landsbankinn will be sufficient to cover the deposits in IceSave.
The Icelandic government reiterates that if needed it will support The Depositors' and Investors' Guarantee Fund in raising necessary funds.
The government of Iceland is determined not to let the current financial crisis overshadow the long standing friendship between Iceland and the United Kingdom.
For more information:
Media Contact: Urdur Gunnarsdottir
E-mail: press@mfa.is
Mobile phone: +354-864 9974 (send a mail to the above address if you get voice mail)
Internet: www.government.is/press