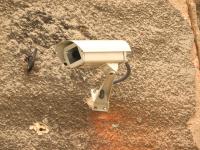 The Danish capital Copenhagen is set to join other cities around Europe in using CCTV surveillance cameras to keep an eye on the public. Stroget high street is slated to be the first area to receive the cameras, with three other districts in Copenhagen to follow.
Stroget is a hugely popular pedestrian area that stretches for two kilometres across Copenhagen's downtown. Although its crime rates are no higher than other parts of the city, Stroget has a reputation for night-time drunken fights.
Michael Agerbaek of Copenhagen's police feels that Stroget is the perfect area to test the new system. "It's natural to start the project there because it's always full of life," he stated. "If something's going on, then the officer on duty will be able to look at his screen and see exactly what the situation is and how best to prepare for it."
The CCTV cameras are designed to deter criminal activity, but Agerbaek also believes they will be a big help in identifying criminal suspects on the loose. The city is currently looking for a company to install the CCTV system, which is expected to be up and running before the end of the year.
If things work out well on Stroget, the CCTV system will be expanded to cover Norrebro Station, Axeltorv Square, Town Hall Square, and Gammel Torv Square.