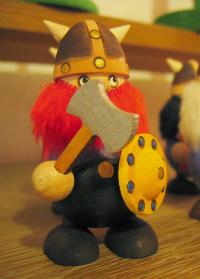 Teenage midfielder Nikola Saric joined the big league, so to speak, when he was sold to English Premiership side Liverpool on Thursday for an undisclosed fee from his current side Herfolge.
Liverpool's head coach, Rafael Benitez, personally called the club's sports director Per Ruud to arrange the transfer, beating out interest from Barcelona.
'He said "This is Rafa – I mean Mr. Rafael Benitez of Liverpool",' Ruud told Dagbladet Online. 'I thought it was a joke.'
The Serbian born player was voted Under-17 Player of the Year by the Danish Football Association in 2007. He was previously approached by Italian side Juventus but a knee injury halted the move.
Since then he has played for Denmark's Under-18 side, including a penalty kick against Estonia that earned the team a win in April.
'It's a unique opportunity for me,' Saric said. 'I'll train with the big names over there, and in time they'll develop me at reserve level.'
He will join fellow Dane Daniel Agger who moved to Liverpool in 2006 aged 21, and who is now considered one of the best young defenders in the premiership.