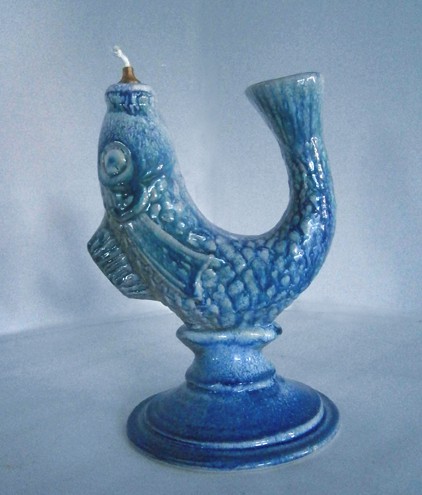 Icelandic artist Haukur Halldorsson met with King Harald of Norway and his wife Queen Sonja during a recent trip to the Scandinavian country's remote northern region, presenting the royal couple with a specially made oil lamp representing the rich fisheries of northern Norway.
The artist and Kaiser of Atlantis told Icenews after the trip that: "We're both kings; he is the king of the people and I am the king of art."
During the meeting, Halldorsson took his opportunity to show off his knowledge of Norwegian monarchs by telling the tale of King Harald Fairhair, a ruler who was believed to have been influenced by a women to make Norway one state.
The artist also told the reigning Norwegian king and Sonja about some of the rich and enchanting tales from years gone by in his native Iceland, as the three of them discussed the rich sagas that their respective countries shared.
The meeting was set up by entrepreneur and Arctic Biopro CEO John Arason, who later commented that few people would converse with royalty in the "very Icelandic" way that Halldorsson did.
Halldorsson, meanwhile, described the king as "a nice guy who is easy to like," adding that they enjoyed "a nice conversation". And it seemed, judging by the smile on King Harald's face, that he felt similarly towards the popular artist, who finished by describing the conversation as "a memorable experience".