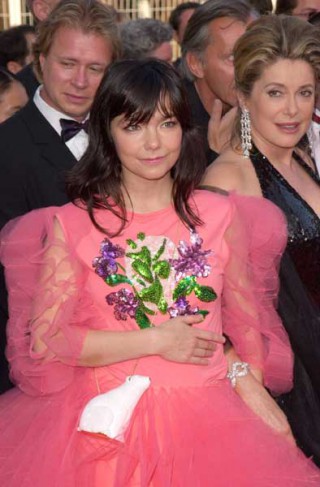 Icelandic musician Björk has admitted that her country is one of the leading lights when it comes to gender equality, with misogyny generally seen as a thing of the past.
On the back of releasing her latest album, Vulnicura, in January, the singer's message for upcoming female musicians was that things were "tough" in the industry because they would have to say something five times that a guy would only have to say once.
She noted that after being the sole female in bands for a decade, she was forced to learn the hard way, explaining that if she wanted to get her ideas recognised she would have to pretend the men had come up with them and not her. She added that "playing stupid" and doing things with boundless energy eventually resulted in her succeeding.
However, in a new interview, Björk has now said that when it comes to gender equality there are no real problems in Iceland any more. She acknowledged that she had rarely discussed it before but said that within her generation in Iceland, misogyny was not really an issue.
She went on to say that there were certain problems such as women getting slightly lower pay, but pointed out that having the first female prime minister and the first female president was not simply a coincidence.