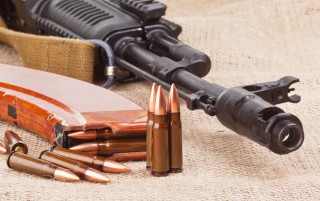 A Syrian-born militant residing in Sweden has been charged with war crimes in violating international law while fighting alongside rebels against the government in the Middle Eastern country.
Swedish prosecutors said that the 28-year-old, who has not been named, was part of the Free Syrian Army (FSA), one of the many groups set up to try and topple the President Assad regime. The suspect was charged with war crimes and assaulting a Syrian soldier in captivity in the Sodertorn district court, south of Stockholm, on Monday.
Prosecutor Hanna Lemoine explained that the charges were brought against the suspect after police gained access to video footage showing him and other FSA fighters assaulting the detainee, who was tied up. The crimes are thought to have been carried out between May and July 2012.
Prosecutors also revealed that the suspect was being tried in Sweden because he had been granted residency in 2013, after the alleged incidents took place. Lemoine added that he was now being held in custody.
The ex-FSA fighter has denied the charges, alleging that he was acting "under duress", but faces jail time of 10 years if convicted.
Syria's deadly civil war has been raging since March 2011. Recent figures estimate that more than 76,000 people were killed last year along, while 7.2 million have become internally placed since the onset of the fighting, according to the UN.