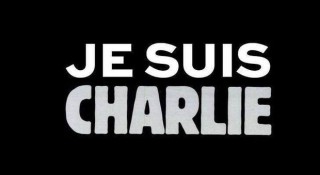 Iceland's leaders have sent their condolences to France after the deadly attack on the satirical magazine Charlie Hebdo's office in Paris.
Prime Minister Sigmundur David Gunnlaugsson and Foreign Minister Gunnar Bragi Sveinsson offered their condolences on Twitter, with the PM saying Iceland strongly condemns the "horrific" terrorist attack, and that their thoughts and prayers were with the victims and their families.
President Olafur Ragnar Grimsson delivered a letter of condolences to his French counterpart Francois Hollande and the people of France, telling them that the thoughts and prayers of all of Iceland were with the families, friends and colleagues of the victims.
Meanwhile, Reykjavik mayor Dagur B. Eggertsson also said his thoughts were with the people who had suffered in Paris, adding that societies must safeguard the basic right that is freedom of speech.
Twelve people died when two masked gunmen attacked the office of weekly satirical magazine Charlie Hebdo on 7 January in the first of three days of terror which rocked Paris.