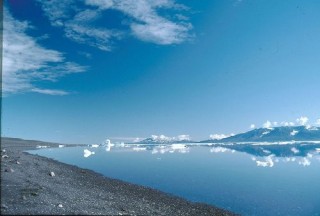 Chinese firm General Nice Development has won the rights to take on a Greenland-based iron ore contract after British London Mining went bankrupt.
Nuuk announced that it had transferred the licence to the Chinese firm after London Mining was unable to fulfil a three-decade commitment it had made to the scheme.
The UK company won the rights to the project in 2013 but went bankrupt the following year after the Ebola epidemic in Sierra Leone hit operations hard. Its assets were then taken over by General Nice Group, a Hong Kong-based mining company with an annual turnover in excess of US$18bn.
Greenland's government announced on Thursday that it had passed the contract on to the Chinese group, stating that it believed they could raise the funding required to develop Isukasia in the west of the country. However, no start date has been announced for the project.
General Nice Development is also still waiting on various permits as well as a 105km-long road to connect a new port to the site and accommodation for employees.