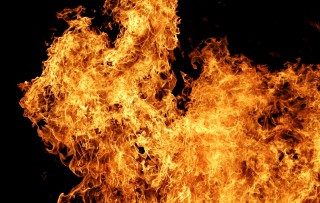 A mosque was set ablaze in the southern Swedish city of Eslov on Monday in what was the second attack of its type in just four days in the Scandinavian country.
Emergency services arrived at the mosque shortly after the fire was reported and were able to extinguish the blaze. Although nobody was injured in the attack, the mosque has suffered some major damage.
Police spokeswoman Marie Keismar said authorities were investigating the matter as an arson attack, while reports state that the fire started after flammable liquid was set alight in one of the building's rooms.
Monday's fire came just four days after a blaze at another mosque in Eskilstuna, southern Sweden, on 25 December, injured five worshippers. The Christmas Day fire started after a firebomb was thrown through one of the building's windows in a suspected hate crime. Seventy people were inside at the time of the attack.
The fires come at a time when Sweden is having to contend with mounting anti-immigration feelings, despite the Scandinavian country having a reputation for being among the world's most liberal in terms of its immigration policies. In September's elections, Sweden Democrats, an extreme right anti-immigration party, claimed 12.9 per cent of the votes to become parliament's third-largest party,
Swedish Prime Minister Stefan Lofven described the Eskilstuna attack as "hateful violence", but has yet to comment on the latest incident.