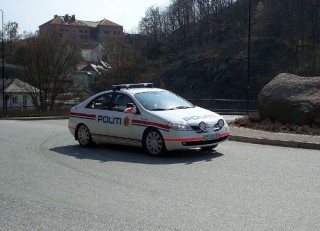 Shocking revelations in Norway have shown that many workers in car washes are victims of human trafficking and are forced to work in 'slave-like' conditions.
Norwegian police, its labour inspectorate and the Norwegian Tax Administration started a joint investigation into the matter back in 2009. The original plan was to end the project after three years, but they have now decided to continue it into 2015 because of the number of irregularities it found.
Labour inspectorate spokesman Knut-Morden Alvestads said they found cases of illegal immigration, human trafficking and workers without residency in car washes across the country, adding that the conditions could be described as "modern-day slavery".
The tax authority's figures revealed that 90 per cent of car washes were breaking laws in 2013, while 47 illegal immigrants found working in car washes in the capital Oslo had been thrown out of the country. Figures for 2014 have yet to be fully compiled.
Tax Administration spokesman Erik Nilsen claimed that the poor conditions employees were working in was down to the unwillingness of customers to pay for proper car care. He noted that someone was making a lot of money from customers happily paying for the cheapest service, but pointed out that if something seemed too good to be true, it probably was.
On a slightly more positive note, however, Alvestads said that there had been a marginal improvement, pointing out that in the past they had discovered immigrants living in car wash halls.