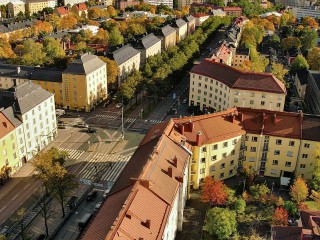 Finland has once again seen its emergency shelters for victims of domestic abuse filled over the festive season, with families looking to escape violence at home.
All shelters in the capital Helsinki have been full since Christmas Eve, meaning that staff have had to advise new arrivals to speak to the social services authorities instead.
The majority of people who go to the emergency shelters in Finland have either suffered from domestic violence or have been threatened with it, while each year 100 children spend the holidays in the shelters.
Across the Nordic country, there are 21 shelters with a total of 123 family rooms, according to data from 2009. That year, 2,378 people stayed in the emergency accommodation, with almost three-quarters of them doing so for the first time. The most common kind of resident was a mother between the ages of 25 to 34 with a young child.
Minna Remes-Sievanen, a social worker in Helsinki's shelter, said the Christmas season was always busy, with enquiries up compared to other times of the year. She noted that this year was busier than last and that they had been either full or over capacity most of the time so have even had to turn people away.
She explained that Christmas tends to be the busiest time because victims don't want to spoil the festive season for their families so feel pressurised into seeking help.