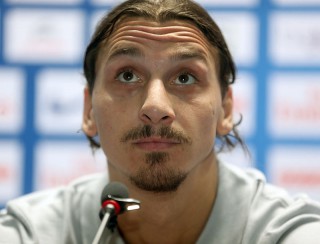 Swedish footballer Zlatan Ibrahimovic has teamed up with fashion chain Dressman, with the company's sporting department set to be endorsed by the star striker.
The Norwegian clothing chain is no stranger to working with celebrities, having previously agreed deals with The Rolling Stones among other names. Despite the company declining to confirm a name, its marketing director, Knut Vidar Nilsen, said that the man they have agreed a deal with could be the world's most exciting sports personality at present.
Ibrahimovic has a reputation for being among the most arrogant, self-confident sports stars on the planet, but Swedish branding analyst Niklas Turner Olovzon claimed the fact he was working alongside a low-prices clothes chain wasn't so bizarre.
He explained that Dressman's main target in Sweden was the male audience, which Ibrahimovic was an extremely popular figure among. He noted that the fact the footballer has previously had little to do with the fashion industry could also be a major benefit for the company.
Meanwhile, the Paris Saint-Germain forward described the clothes chain's business culture and winning mentality as a "perfect match". His previous lucrative endorsement deals have included Nike and Volvo.