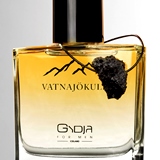 It has been announced that Game of Thrones' Hafþór Júlíus Björnsson, who plays Gregor "The Mountain" Clegane on the popular fantasy TV show, is the new face of the fragrance Vatnajokull by Gydja Collection.
Hafþór is best known for his role as Gregor "The Mountain" Clegane for the fourth season of Game of Thrones, as well as being Europe's Strongest Man, a prolific World's Strongest Man competitor, and four-time winner of Iceland's Strongest Man competition.
Gydja Collection's CEO and Head Designer Sigrun Lilja Gudjonsdottir comments, "We're ecstatic to have Hafþór on board as the new figure of Vatnajokull, as he embodies the key principles of the fragrance: Strength, Power and Masculinity."
Sigrun Lilja explains that concept behind Vatnajokull was to unleash the inner-fire of the wearer – to represent prowess and courage.
Vatnajokull is the first eau de parfum for men by the Icelandic label and is produced in Grasse, Southern France – a village known for producing some of the highest-quality perfumes on the market. The fragrance is made using glacial water from Vatnajökull, and every bottle comes with a piece of lava from the volcano.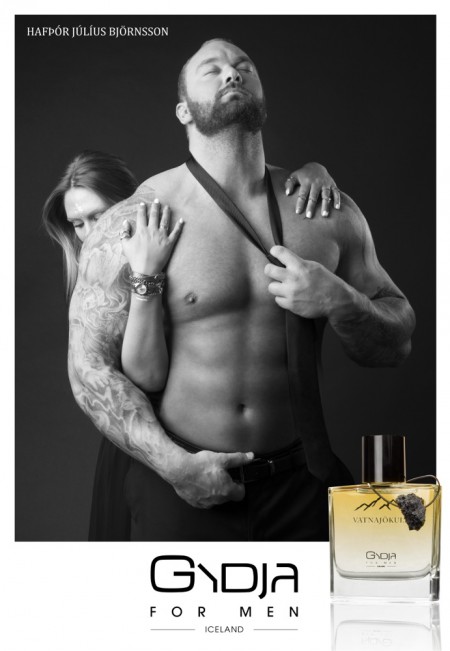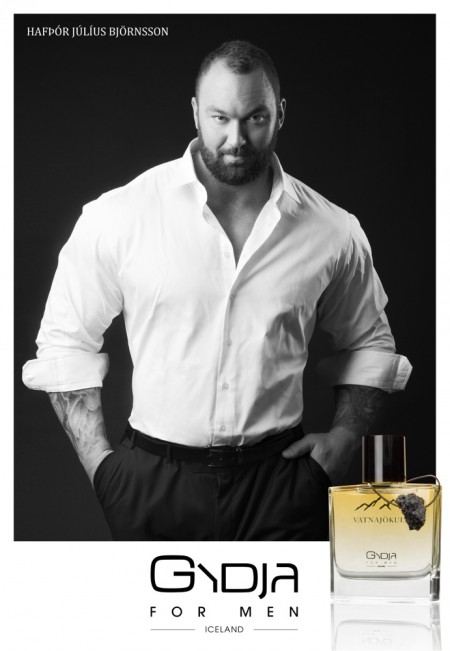 For more information about Vatnajokull, click here.
Furthermore, today marks the premiere of the first campaign photos of Hafþór for Vatnajokull – The photos for the campaign were shot by the talented Iris Stefansdottir.
"She has recently moved to Iceland from Italy and has been working with some of the largest jewellery brands in Italy; her photos have been published in large magazines such as Vogue Italia, Elle, Marie Claire, Vanity Fair and many others.
I am so thrilled to have this opportunity to work with Iris, as she is so talented and so good to work with; the co-operation was fantastic. We really hit it off, all of us, and you can see the chemistry shining through within the photos. The outcome is sensual, powerful and strong, just like we aimed for, " explains Sigrun Lilja.
You can find more of her work here: http://www.stefansdottir.com/