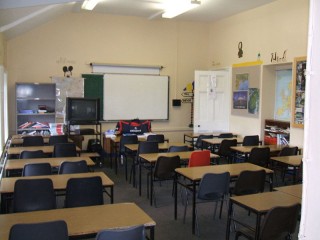 People in the Danish town of Thy have promised to get to work in the bedroom in a bid to save schools and daycare institutions.
The local council and parents in the northwestern Jutland town agreed a deal in which the municipality has promised to keep area institutions up and running over the next four years on the condition that parents produce new babies that will ultimately keep these institutions alive.
Schools and daycare centres in the area have suffered a shortage of numbers in recent times, leading to a municipality analysis saying that they could be shut down and merged with other institutions to save costs. However, local politicians did not want that to be the case and presented their idea to parents, who appear willing to do as they're told.
Banks, civic institutions and estate agents have also agreed to do what they can to ensure residents stay in Thy so the community starts to thrive once more.
Thisted Council spokeswoman explained that in such scenarios, it's all about everyone working together to ensure the future wellbeing of the town, noting that it was not just the parents' responsibility.
At a local council meeting at the end of November, parents promised to remain in the town and also get busy between the sheets so the area's struggling institutions would have the youngsters they need in the future.