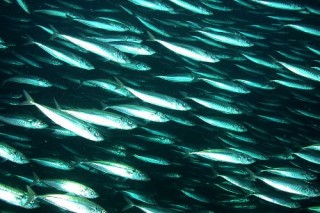 Icelandic fishing company HB Grandi has recorded profit increases of 20 million euros in the third quarter of the year, a year-on-year jump of 106 per cent.
The company's earnings before taxes, interest, amortization and depreciation also went up by 77 per cent to 26.4m euros in the third quarter of 2014. Meanwhile, revenue also delivered a strong performance, hitting 68.3m euros in the quarter in what as a year-on-year jump of 34.7 per cent.
During the opening nine months of the year, the Icelandic company's revenues totaled 155.6m, a year-on-year increase of three per cent. There was also a 15 per cent rise in amortization, which hit 45 million euros by the end of the third quarter.
The upturn in fortunes completes a full reversal from earlier in the year, when revenues fell by 12 million euros to 87.3 million euros during the first six months and amortization dropped by 5.4 million euros to 18.7 million euros.
HB Grandi almost doubled its catch of blue whiting during the second quarter of 2014, catching 41,000 metric tonnes of the species in comparison with the 21,000 tonnes it caught during the same period in 2013. Meanwhile, it hauled in 33,400 tonnes of herring and mackerel during the 2014 fishing season compared to 32,400 tonnes last year.