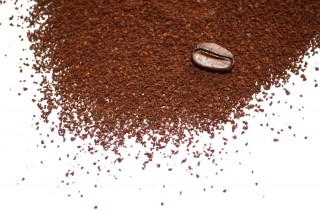 A Swedish robber stole 156 packs of coffee from a supermarket in southern Sweden before being driven off by an accomplice in a getaway car.
The bold theft was carried out at Trelleborg's Citigross supermarket last weekend, with witnesses revealing that the man packed his trolley with the coffee before dashing past the checkouts. An accomplice had been standing waiting at the checkout area to ensure the gates would open for him.
Trelleborg police spokesman Stephan Soderholm said that coffee is among the common products stolen from supermarkets, most likely because it is easy to sell on.
However, the pair didn't make it away with their huge haul, dropping it in the car park when they realised the security officials were hot on their heels. They did manage to flee the scene of the sign in their car and, although witnesses recorded the registration number, police have yet to track them down.
It may be little surprise that the thieves thought stealing such as huge amount of coffee was worth the risk, though, because Swedes are some of the highest coffee consumers in the world, with the average person in the Scandinavian country drinking 1.3 cups a day. According to statistics from Euromonitor, only the Finns and the Dutch consume more.