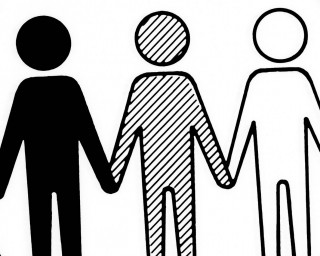 A large number of Danish people that were adopted from abroad have confessed that they have had to contend with racism and discrimination over the years.
A worrying seven per cent admitted that they ran away from home before reaching the age of 16 because of the discrimination they were enduring, while 17 per cent revealed that they had been racially abused at least once over the past six months, according to the national appeals board Ankestyrelsen.
The organisation spoke to around 2,000 adoptees about their lives in Denmark, but have published no overall figures. There are some 18,000 Danes adopted from abroad, with many coming from countries such as China and South Korea.
Adoption specialist and psychiatrist May Britt Skjold explained that society in Denmark was not particularly receptive to those who look different, noting that it was now important administrators in the regions do more to improve how the choose their adoptive parents in the future.
She went on to say that there should always be a thorough follow-up to see how the adopted children and the parents are doing because the research showed that just 30 per cent of adoptees sought professional help after facing racism and discrimination.