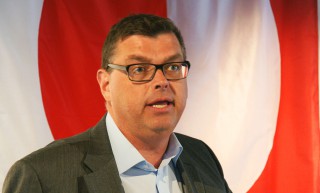 Denmark is to send a further 25m kroner to Gaza to help the Palestinian children, announced Trade and Development Minister Mogens Jensen.
The minister said that the latest funding, which is in addition to the 11m kroner sent in July, was to help the children of Gaza return to school. He explained that the situation was extremely serious, while the widespread destruction of schools, agricultural land and health clinics made it difficult for Palestinians to return to an everyday life, which was already tough enough before the onset of the latest crisis.
Jensen highlighted the fact that the destruction resulting from the Israel-Hamas conflict could not be left until other international challenges were dealt with. He noted that although there were crises such as Ebola, ISIS, and famines threatening Somalia and South Sudan, the Palestinians in Gaza could not be forgotten as they needed attention.
Foreign Minister Martin Lidegaard is also set to visit Palestine and Israel next week, and the Foreign Ministry has said that the Scandinavian country wanted to see a two-state solution to the crisis. The minister, who will meet with high level officials from both sides, said it was important to see how things were on the ground before deciding the best way to move towards peace.
Prime Minister Helle Thorning-Schmidt confirmed last week that Denmark were not ready to recognise Palestine as state as neighbours Sweden have done. She also turned down the chance to add her name a letter signed by the leaders of the social democrat parties from the four other Nordic nations condemning Israel's actions in Gaza.