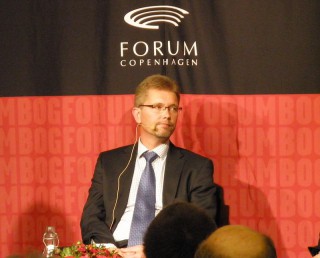 Copenhagen mayor Frank Jensen has been told to account for 12,000 kroner of public money that was allegedly used to cover an employees' night out.
The City of Copenhagen economy administration was holding a seminar for its employees, at which the bar staff were paid overtime to keep serving drinks until 4am, while public employees managed to get their bar tab up to 12,000 kronor. And the situation has landed the Mayor Jensen in hot water over the use of public funds.
Former city communications director Carsten Mai said the issue is not the size of the bar bill, more that the public officials involved are employed to service Copenhagen's residents. So when public hear of such stories, they wonder if their tax money is actually being administrated correctly.
Jensen has responded by saying he understands it doesn't look good, but said they broke no rules. He insisted the business and social arrangement was "economically within the rules".
He did, however, admit that allowing employees to drink until 4am was not a good idea considering there was a seminar early the next morning. He acknowledged that the level of drinks reached was not reasonable given that there was a business arrangement at 9am the next morning, adding that it sent out the wrong signal.