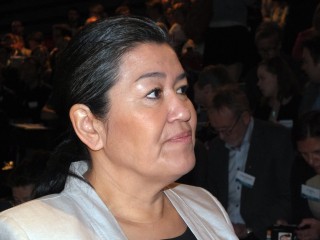 Greenland Premier Aleqa Hammond's position could be at risk after it was alleged that she has been misusing public funds.
Hammond, who has led the autonomous state's government since last April, has reportedly used more than 100,000 kroner of public funds for hotel stays and airline tickets as well as other things for members of her family.
The premier has admitted to using the funds for such costs, but said it was down to accounting errors rather than a deliberate misuse. She took over a year to repay the funds, and has yet to reveal why it took so long for her to do so.
Greenland's opposition Inuit Ataqatigiit party is now calling for Hammond to step down from her role, while even members of her own Siumut party are saying she should move aside.
Greenland's chief auditor Kristian Jeremiassen, who is part of the Siumut party, claims Hammond must now call an election. He admitted that his party would demand that the opposition resign if they had done something similar, so Hammond needs to do the same, adding that there was no difference.
Hammond, however, has insisted an election would not solve anything.