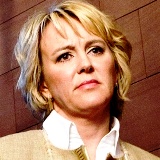 DV, an Icelandic newspaper known for explicit and critical coverage of Icelandic businessmen and politicians, reports today, Friday, that charges have been brought against Hanna Birna Kristjánsdottir, Iceland's Minister of the Interior, over an alleged breach of confidentiality, abuse of power and defamation against an asylum seeker named Tony Omos. The charges, sent to the police by Omos' attorney, Stefán Karl Kristjánsson, shortly before Christmas, are directed both at the minister herself and her ministry staff.
The alleged conduct relates to breaches of seven provisions of the Icelandic penal code, including defamation, breach of confidentiality and injustice in the procedure of a case. The police confirm that it has received the charges but have not made a formal decision on whether the matter will be investigated. The Minister's assistant, Þórey Vilhjálmsdóttir, has on the other hand sent an e-mail to DV, unequivocally denying that the Minister has been reported to the police. This statement is in direct contradiction to the information provided by the police and Omos' attorney. According to DV's sources, more charges against Hanna Birna are underway.
The issue emerged last November, when the newspapers Fréttablaðið and Morgunblaðið received a Home Office memorandum containing serious allegations regarding Omos and his pregnant girlfriend, Evelyn Glory Joseph. The police consider him innocent of all the allegations mentioned in the document. The memo talks about suspicion of human trafficking and goes on to speculate that Omos has wrongfully forced Evelyn to name him as the father of her unborn child.
According to DV's information, the police have now realised that the human trafficking allegations have no foundation. In the latter stages of police interrogations, the focus has only been on whether Omos helped his sister, girlfriend and possibly others travelling illegally to the country. According to the asylum seekers' attorneys and documents, no evidence has ever been revealed to support the allegation about his pressure against Evelyn. The Ministry's memorandum seems to be the sole source of these accusations. Hanna Birna Kristjánsdóttir, and/or her staff, are therefore being charged with spreading unsupported defamatory allegations about Tony Omos.
Minister in trouble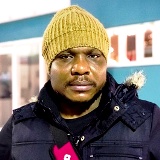 DV covered Omos' deportation from the country in November, at a time when he had plans to stay undercover in Iceland until his child was born. The case attracted extensive attention and protests were organized in front of the Ministry of the Interior. Subsequently, the aforementioned Ministry memorandum was placed in the hands of select news stations – the newspapers Fréttablaðið and Morgunblaðið, and RÚV, the public broadcasting service – which published the allegations.
Gisli Freyr Valdorsson, The Minister's political advisor, contradicted himself twice when DV asked him about the leak and Omos' legal custodians criticised the Ministry harshly. The Interior Minister's own reactions aroused questions, especially when she alleged that the Red Cross could have been responsible for the leak. This stirred up anger, since the Red Cross's employees never had access to the document in question. Neither had the Directorate of Immigration, nor the National Commissioner of the Icelandic Police, both of which have been quite clear in all of their responses to DV's enquiries while the Ministry's replies have been contradictory and evasive.
The Minister of Interior has twice been asked about the breach of confidence in open discussions in parliament and has as well been called before the Constitutional and Supervisory Committee. She has proved unable to explain the issue.
Punishable with up to six year's in prison the appeal relates to seven articles of the Icelandic Criminal Code, articles 130, 136, 139, 229, 230 and/or 235. The 130th article prohibits injustice in the treatment or resolution of a case, where the maximum allowed penalty is six years imprisonment. Articles 136, 229 and 230, relate to the confidentiality of public employees and the 139th article prohibits civil servants from abusing their privileges to their own or other's benefit. Under Article 234, any person who injures another's reputation by insulting words or acts is subject to fines or imprisonment for up to one year and the 235th article also addresses allegations and tarnishing of reputation.
Immediately after Omos gave himself up to the Ministry of Interior on December 13th, he was questioned by the Suðurnes District Police. His attorney, who was present at the hearing, confirms that there was no mention of human trafficking, nor of the alleged coercion against Evelyn. The interrogation primarily centered on whether Mr. Omos had violated immigration laws by assisting his sister, girlfriend and possibly others to enter Iceland illegally. Omos no longer has the status of suspect in this or any trafficking case. In the case of such a serious crime he would in any case have had to face conviction before an Icelandic court before he could be expelled. DV has repeatedly sent inquiries to the Suðurnes Police about the alleged trafficking case but received no answers.
Temporary shelter with friend in Basel
Omos gave himself up voluntarily shortly before Christmas after police began harassing members of the refugee community in their search for him. The police conducted a raid at his pregnant girlfriend's place of residence, threatening daily visits until Tony came forward. Yusuf Mahdavi, an Afghan refugee, was apprehended in one of the raids and was held in isolation for 14 hours without an option to consult with his lawyer. At least one other person was arrested and others have informed DV about police harassment towards them.
Omos was suddenly expelled and transferred out of the country on the evening of December 18th without his lawyer being notified. Two Icelandic police officers escorted him to Switzerland. The Swiss Immigration Office informed him that his asylum application would not be processed; that having stayed in Iceland for two years had made Icelandic authorities responsible for him. DV had the opportunity to speak with Omos, where he had sought shelter in a train station in Bellinzona. "I have no place to go. I'm just on the street now," he said. Currently, Omos is staying in Basel where an old acquaintance has offered him shelter.
"My reputation has been destroyed"
"I'm still in hiding from the police because if they find me, I know they will send me back to Nigeria," explained Tony in a conversation with DV this week. He fears that the Icelandic Ministry's allegations could have dire consequences for him at home. Icelandic news coverage, some of it in English, has recently found its way to the people of Nigeria. The mere suspicion of a crime in the receiving country could result in years of imprisonment. According to Amnesty International more than half of all prisoners in Nigeria have never been brought before a court. Conditions in prisons are staggering – nearly a thousand prisoners lost their lives in the first half of last year. "This matter has basically destroyed my reputation. I do not understand how the ministry could do this to me, I do not understand Iceland," said Tony in a conversation with DV before he gave himself up.