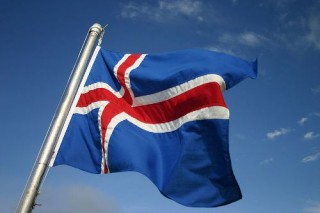 A number of renowned Hollywood filmmakers have signed a petition against the Icelandic government's proposed 40 per cent cuts on the Icelandic Film Fund in a show of support for their fellow professionals.
Among the supporters are Terrence Malick, Darren Aronofsky and Clint Eastwood and, whose movies Tree of Life, Noah and Flags of Our Fathers have all been partly shot in Iceland.
It has been reported that there could be more than 200 redundancies in the Icelandic film industry if the cuts for 2014 go ahead in next year's budget. The island nation's government has proposed cuts of 40 per cent to the Icelandic Film Fund, which supports Iceland's moviemaking through production grants, development and screenwriting.
It is not the first time the government has tried to deal a blow to the country's film industry – in 2010 it wanted to cut the fund by 35 per cent, but that was eventually lowered to 25 per cent.
The petition letter, which was delivered to the country's parliament, minister of culture and various other officials, said that those who signed it have had the pleasure of working on film projects in Iceland. It said that the Icelandic film professionals are of the highest standard – both with their expertise and the advice offered on Icelandic locations, customs and practices – and have helped immensely with all work done in Iceland.
The letter went on to state that they stand with Iceland's film community as they attempt to maintain the full support of the government for filmmaking. It closed by urging the Icelandic government to reconsider its plans to cut the Icelandic Film Fund's budget.