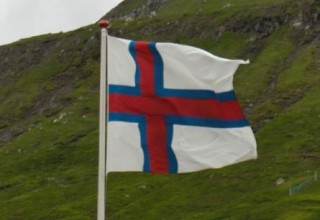 The conservation activist organization, Sea Shepherd, have announced plans to disrupt or stop the Faroe Island annual whale hunt tradition, known locally as 'The Grind'. Operation GrindStop 2014, as it is now known, will once again engage in actions to try and prevent fishing boats forcing a pod of whales into coves where they are forced to beach and are subsequently slaughtered.
The tradition has been going since 1584 but in recent years Sea Shepherd has succeeded in thwarting the tradition, with no whales slaughtered in 2011. Their campaign in these particular waters began in 1985 and has been successful in raising international awareness and pressuring the Danish government.
But their activities, not surprisingly, do not go down well with the locals and several altercations have occurred in the past, including the detention of a number of Sea Shepherd crew resulting in a bizarre exchange of 'fire' using chocolates and lemon pie as ammunition.
Since then they have filmed and distributed documentaries about this outdated tradition, raising considerable public outrage. This year they have lined up a number of activities, including engaging with the Danish government, inviting documentary crew, naming and shaming organizations or boats involved with the hunt, and creating awareness locally about 'mammal rights'.
Sea Shepherd is internationally known predominantly for its activities in the Southern Ocean in trying to stop Japanese whaling ships. Their deadly clashes have been the subject of a Discovery Channel series, Whale Wars, bringing them much attention and considerable controversy.
Earlier in the year, Paul Watson, their Canadian founder, had to step down from his position as head of the group to avoid legal censure. Increasingly, countries and companies have been suing them for unlawful activities.