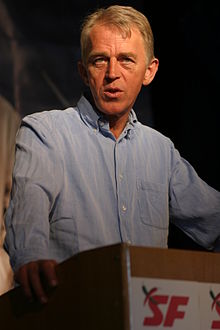 The Danish government has warned Russia it will bring the issue up of the country's recently-passed gay propaganda law at the European Council. Denmark's Foreign Minister Villy Søvndal told Russia there is the potential they will also raise the issue at the United Nations if it doesn't change its current laws in the build-up next year's Sochi Winter Olympics.
Søvndal said the law is objectionable and risks the issue of discrimination being brought up as it is abusing the rights of minorities in Russia – something that has already happened and which the law permits. He added that they will hold the country to its international obligations.
Danish Crown Prince Frederik, who is Denmark's Olympic Committee representative, also told Russia it is not acting in accordance with the Olympic Charter, and warned it not to partake in discrimination against minority groups.
The Olympic Committee is waiting to receive further clarification from Russia about the recently-passed controversial legislation. It has also told athletes not to display rights symbols at the Winter Olympics or they could be disciplined by the International Olympic Committee.
Russian President Vladimir Putin has given assurances that the new law will not affect the running of the Olympics, but lawmakers in Russia have said the anti-gay legislation will not be changed during the Games.