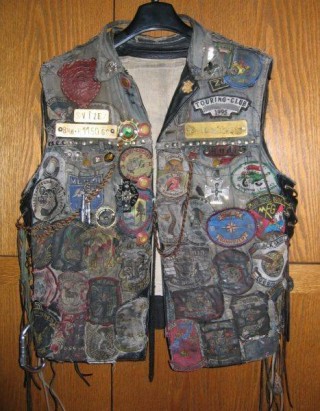 Denmark is worried about a gang war breaking out after hearing of a Dutch motorcycle group's plans to open a division in eastern Denmark. The motorcycle gang in question, Satudarah MC, is rumoured to ready to open a chapter in Denmark in the near future.
However, Tormod Christensen from Rigspolitiets Nationale Efterforskningscenter, the Danish police division responsible for international investigations and crime prevention, said they have been aware of the situation for some time and are following Satudarah MC's activities closely.
Christensen explained that the club has made its desire to establish a presence in Denmark clear, and they have information proving they have contacted criminal organisations in Denmark outlining their intention of starting a new division in the Zealand region in the east of the country.
Christensen said he was unsure how established motorcycle gangs in Denmark would react to the Dutch gang moving in. The Satudarah MC website says it has close ties with the motorcycle group Bandidos, while listing Hells Angels as its main rivals.
However, despite their differences, Bandidos and Hells Angels have agreed to stop foreign-based gangs moving to Denmark. But police fear that if Satudarah MC does set up in the country there is the potential for a new gang war.
The gang has a reputation in the Netherlands for drug dealing, extortion and weapons possession.