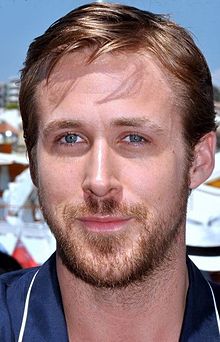 Hollywood's sweetheart Ryan Gosling was spotted at Keflavík International Airport early this morning, freshly off a Delta Air Lines flight from New York.  
The Canadian actor is visiting in Iceland to work on the editing of his first directing project How to Catch a Monster with Valdís Óskarsdóttir, a renowned Icelandic film editor. Gosling's project is a "fantasy noir" that is his original screenplay, with Christina Hendricks and Matt Smith in the leading roles, respectively of Mad Men and of Doctor Who fame.
Valdís is known for her work on films such as The Celebration, Les Misérables and Eternal Sunshine of the Spotless Mind, the latter for which she received multiple awards.
It is unclear how long Ryan Gosling will be staying in the country, but he appears to have traveled to Iceland unaccompanied by his girlfriend Eva Mendes, leaving many of his fans hopeful of bumping into him downtown Reykjavik this weekend.