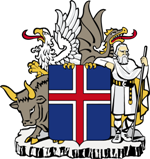 Iceland's finance minister Bjarni Benediktsson has said that if Edward Snowden applies for asylum in the Scandinavian country he will not receive any special treatment. The minister, who was quizzed by Norwegian media company NTB, asked why the NSA whistleblower should be treated any differently. He explained that many people have traveled to Iceland to seek asylum and have been forced to wait many months for their reply, adding that Snowden will have to join the back of the line if he wants to move to Iceland.
The North Atlantic island is the only country being talked about as a possible destination for the whistleblower that doesn't have a controversial civil liberties record. Other countries that have been spoken about being a final destination for him include Venezuela and Ecuador.
Iceland's Chinese ambassador previously said that Snowden must be physically in Iceland before he can apply for asylum, something that poses potential difficulties for him because of Iceland's extradition treaty with the US. Furthermore, many view Iceland's new prime minister Sigmundur Davíð Gunnlaugsson as closer to Washington than former PM Jóhanna Sigurðardóttir.
Snowden remains in transit at Moscow's Sheremetyevo Airport and Russian authorities have confirmed that he is not yet booked on any outbound flights.