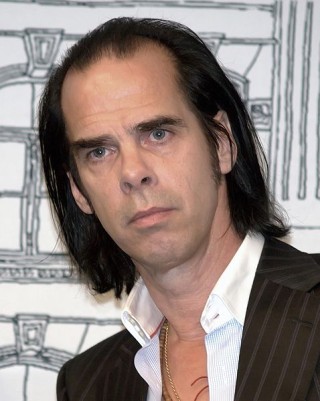 Australian singer Nick Cave surprised his Icelandic audience by (accidentally) falling off stage during a performance given in Keflavik last Saturday where he was headlining  All Tomorrow's Parties music festival. The unfortunate event happened as the performer was singing the second song of the concert. 
The fall, which was caught on video by one concert-goer, looked rather brutal from where the audience stood, but Nick Cave didn't appear to be hurt as he returned to the stage only moments later. Meanwhile, the singer's accompanying band the Bad Seeds kept the show running.
Although Nick Cave laughed at the situation after he had returned to the stage, he did sustain minor injuries which forced him to visit the ER in Keflavik at the end of the show. The concert itself lasted a whole 15 minutes longer than initially planned, much to the pleasure of his audience.
All Tomorrow's Parties music festival, which was held for the first time in Keflavik last weekend, proved to be a major success gathering more than 2,500 music enthusiast at Ásbrú. Along with Nick Cave & the Bad Seeds, the line-up included Icelandic favourites such as electronica band Apparat Organ Quartet and pop ensemble Hjaltalín.