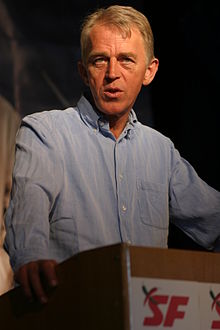 Denmark is to completely remove its military presence in Afghanistan by the end of next year, the country's government has announced. Foreign minister Villy Søvndal said that Copenhagen has officially outlined a two-year exit strategy that will see Danish forces move their focus away from security efforts and toward civilian tasks.
Søvndal told the media, "The Danish Afghanistan Plan contributes to a responsible transition of the full responsibility to the Afghan authorities while at the same time enabling our soldiers to return home from Afghanistan. Over the next two years the task will be to support the Afghan authorities and the Afghan people in safeguarding and building upon the progress already achieved," the Copenhagen Post reports.
After Denmark's withdraw, the Scandinavian nation will retain its role in development efforts via financial contributions to Afghan police forces in accordance with the new plan. However, the programme will later be phased out in favour of EU police development efforts, according to a Copenhagen Post report issued on Tuesday.
Denmark currently has around 650 soldiers deployed on Afghan soil, and last month saw the first death among its elite forces present in the country.