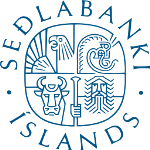 Iceland's rate of annual inflation saw no change in January, Bloomberg Businessweek reported. Analysts in Reykjavik said that the news comes largely as the result of seasonal sales, which blocked the country's recent series of price increases as the Icelandic króna continues to slide.
And in spite of increased pressure on the North Atlantic nation's central bank (Seðlabanki) to boost interest rates, the agency announced last month that the primary rate would be left unchanged at six percent. Officials said the move is part of an ongoing effort to prop up the krona as the government seeks the opportunity to remove capital restrictions put in place following the Iceland's 2008 financial collapse.
The controls were created to block the sale of more than USD 8 billion (EUR 5.89 billion) in offshore krona assets in the immediate wake of the banking fiasco, according to reports. But despite removal efforts, the country's Prime Minister has recently admitted that the restrictions are likely remain past the current 2013 deadline.
Meanwhile, Seðlabanki predicts that the country's rate of inflation will average at 3.6 percent for 2013 and 2.7 percent in 2014, whilst the bank's official target is set at 2.5 percent.