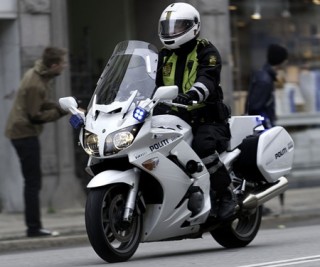 Police in Sweden have sought the help of their Danish counterparts in the battle against rising burglary rates.
Recent figures show a spike in burglaries in the Scania region in the southern part of Sweden. This has prompted Swedish authorities to engage in official communication with Copenhagen-area law enforcement in the effort of importing effective Danish strategies against criminal groups.
Stefan Bengtsson, who heads Malmo's recently-formed burglary unit, told the Frederiksborg Amts Avis news agency, "We have the same problem of roving criminal gangs that they do in Copenhagen and Denmark. Malmo and Helsingborg attract the same type of criminals that co-operate with each other and work on both sides of the Øresund."
Specifically, Bengtsson's team has adopted the strategy of the Task Force Indbrud, which sees the agency conduct thorough investigations on criminal groups prior to taking action.
Bengtsson said, "We must dig deeper than traditional investigative methods and find the roots of these organised burglary outfits. The bulk of the work must be done before we attempt to make arrests."
Karl-Erik Agerbo from Task Force Indbrud said that with the region's extensive crossings and relaxed approach to border checkpoints, cooperation between Malmo and Copenhagen is essential in the fight against burglaries.
He added, "We have a lot of cases where the criminals work both sides of the sound. Some who commit break-ins on our side of the Øresund do the same on the Swedish side and they move the stolen goods back and forth. You could say that the Copenhagen and northern Zealand area has more in common with Sweden than it does with Jutland."