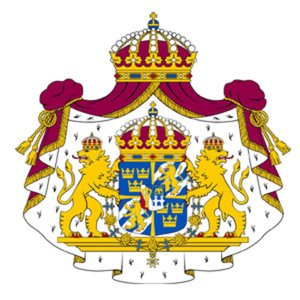 Sweden's Royal Court has announced a date for the marriage of Princess Madeleine and Chris O'Neill.
Officials confirmed at the weekend that the princess will join hands with British-American banker Chris O'Neill on 8 June at Stockholm's Royal Palace church. The couple officially announced their engagement in October after the pair exchanged rings privately New York City earlier in the year.
Spokesman Berrtil Ternert told the media on behalf of the Royal Court, "It was expected that we would announce a date. I can confirm that we have decided on June 8th." However, he added, "We cannot say more at this point. We will have more information a bit later."
According to a report from the Expressen newspaper, the date was selected following consultation with King Carl XVI Gustaf and Queen Silvia.
Madeleine and O'Neill reportedly met last year when the princess was in New York working with royal-backed charity the World Childhood Foundation. Reports of their relationship surfaced in February, when it was revealed that the princess had been living in O'Neill's Midtown apartment for four months.
O'Neil, a 38-year-old financial tycoon, first appeared alongside the Swedish royal family at Princess Estelle's baptism in May. It is thought that he sought the king's permission to marry Madeleine in October.