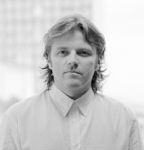 The former chief of Icelandic investment firm Baugur has been indicted on charges over wrongdoing dating from before the 2008 Iceland banking collapse.
According to a Bloomberg report issued on Monday (17 December), Jon Asgeir Johannesson and his counterpart Larus Welding from Glitnir Bank hf face fraud charges for pushing the approval of a ISK 6 billion loan (EUR 36 million) in the weeks leading up to the collapse.
The loan had been used to acquire a 25 percent stake in UK-based jewellery firm Aurum Holdings Ltd.
Officials said that Johannesson, who was Glitnir's largest shareholder, had overstepped his authority by pressuring the bank to approve the loan.
Chief prosecutor Olafur Hauksson told the media, "It is part of a bigger tale. It is important to how this was actually, how our financial institutions were operating before the crisis," the Financial Times reports.
Johannesson continues to deny any wrongdoing in the nearly two-year long civil case. His lawyer, Gestur Jonsson, said the court will see a major turn in the case early next year with testimony from a panel of experts.
The criminal trial is set to being on 7 January.