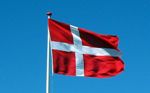 A new report has revealed that Danish officials have u-turned on a 2009 promise to help the US find new homes for Guantanamo Bay detainees.
According to the Politiken news agency, Denmark's foreign minister Villy Søvndal said that providing assistance to the Obama administration in closing the controversial facility was "not Denmark's job".
The comments came following a diplomatic meeting in New York on Wednesday (26 September), during which Danish delegates said that the country was opting out of the programme as a result of the large number of Danish troops killed in Afghanistan.
The news comes in spite of Mr Søvndal's approval of the scheme in 2009, when he said, "I think we should help Obama solve a problem that he inherited from his predecessor. Everyone should help clean up after this sad chapter in history."
The US detention facility in Guantanamo Bay, Cuba, has remained open despite Obama's pledge to shut it down just after taking office in 2009. US officials say that more than 50 of 167 inmates have been cleared and can be sent home, but that instability abroad prevents them from being able to return.